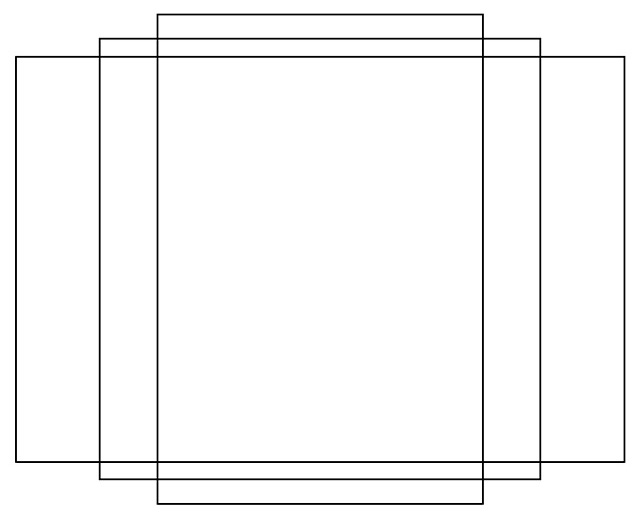 Whitespace Privacy Policy
Last Modified: September 30, 2021
Your privacy and your trust is of the utmost importance to us. Whitespace is focused on delivering the best service to you and keeping your information as private as possible. This Privacy Policy explains what we collect and how we use your personal information.
The Privacy Policy provides our policies and procedures for collecting, using, and disclosing your information. Users can access the Whitespace service (the "Whitespace Service") through our app, www.whitespace.app, and your website username.whitespace.photos / yourdomain.com. This Privacy Policy governs your use of the Whitespace Service, regardless of how you access it. By using our Service, you consent to the collection, transfer, processing, storage, disclosure, and other uses described in this Privacy Policy.
The goal of this Privacy Policy is to be as clear as possible with you, but if you have any questions, please reach out to us at [email protected].
How we collect and use your information
We may collect and store the following personal information when running the Whitespace Service:
Information You Provide. When you register an account, we collect and store on our servers some of the personal information that you gave us, such as your name, phone number, email address, and home and business postal addresses.
Files and Content. To provide you with the Whitespace Service, we collect and store the files, photos, videos, or other content you upload, download, or access with the Whitespace Service ("Files"). Those are your Files. We do not share or disclose them to any third parties.
Information We Collect Automatically. When you visit our website or use our mobile apps, we and our third-party business partners may collect certain information about your computer or device through technologies such as cookies, web beacons, log files, or other tracking/recording tools. The information we collect through the use of these technologies includes, but is not limited to, IP address, browser information, referring/exit pages and URLs, click stream data and information about how you interact with links on the websites, or Service, domain names, landing pages, page views, cookie data that allows us to uniquely identify your browser and track your browsing behavior on our site, and other persistent identifiers. Some or all of this data may be combined with other personally identifying information described above.
How we share your information
Your Use. We will use the information you provided to enable you to create galleries, websites, to communicate with your clients, to facilitate payment and order processing and any other services requested by you. Any information that you choose to provide should reflect how much you want others to know about you. Please consider carefully what information you disclose in your website and your desired level of anonymity. You can review and revise your information at any time, through the Whitespace App. Any information you publist through your website may be broadly and quickly disseminated, so, again, make sure you are comfortable sharing that information before choosing to make it public.
Service Providers, Business Partners and Others. We may use certain trusted third-party companies and individuals to help us provide, store, analyze, and improve the Service (including, but not limited to, data storage, maintenance services, database management, web analytics, payment processing, and improvement of the Service's features). These third parties may have access to your information only for purposes of performing these tasks on our behalf and under obligations similar to those in this Privacy Policy. We do not sell or rent your personal information or your Files to third parties for marketing or advertising purposes, and we similarly do not provide your personal information or your Files to third parties who use our separate enterprise products and services, including our enterprise face recognition offerings, which utilize some of the same technologies we use to provide you with the Service. As of the date this policy went into effect, we use Amazon Web Services and Google Cloud Storage to store your information (for example, your Files).
Compliance with Laws and Law Enforcement Requests. We may disclose information about you that we collect when we have a good faith belief that disclosure to third parties is reasonably necessary to: (a) comply with a law, regulation, or compulsory legal request; (b) protect the safety of any person from death or serious bodily injury; (c) prevent fraud or abuse of Whitespace, its users, or others; or (d) to protect Whitespace's property rights.
Business Transfers. If we are involved in a merger, acquisition, or sale of all or a portion of our assets, your information may be transferred as part of that transaction. We will use our best efforts to ensure that you are notified (for example, via email and/or a prominent notice on our website) of any change in control that affects your Personal Information or Files, or if either become subject to a different privacy policy, and of any choices you may have regarding your information.
Anonymized or Non-Personal Information. We may disclose information with others in an aggregated or anonymous form that does not reasonably identify you as an individual or that cannot be linked to you as an individual.
Your choices regarding your information
Accessing and Modifying Your Information and Settings. You may modify your account information, update or correct your personal information, control in-app notifications, or change your password at any time by logging in to your account or contacting us at [email protected]. You may receive Service-related communications (e.g., account verification, change or updates to features of the Service, or technical and security notices). If you have any questions about reviewing or modifying your account information, or if you would like to be able to see what information about you that we have, please contact us directly at [email protected].
Deletion and Data Storage. We will retain your information for as long as your account is active or as needed to provide you with the Whitespace Service. If you wish to deactivate your account or request that we no longer use your information to provide you any services or certain services you can email us at [email protected]. Please understand that we may need to retain and use your information for a certain period of time to comply with our legal obligations, resolve disputes, and enforce our agreements. Consistent with these requirements, we will try to delete your information as soon as possible upon request. Please note, however, that there might be latency in deleting information from our servers and backed-up versions might exist after deletion.
Your information may be stored and processed in the United States or in any other country in which Whitespace or our subsidiaries, affiliates, or service providers maintain facilities. If you are located in the European Union or another region with laws governing data collection and use that may differ from U.S. law, please note that we may transfer information, including personal information, to a country and jurisdiction (including the U.S.) that does not have the same data protection laws as your jurisdiction, and you consent to the transfer of information to the U.S. or any other country in which Whitespace or its parent, subsidiaries, affiliates, or service providers maintain facilities and the use and disclosure of information about you as described in this Privacy Policy.
Security. Whitespace cares deeply about the security of your information and your Files. We use a number of industry-standard physical, administrative, and technological safeguards to protect the integrity and security of all information we collect, and we are constantly working to improve our system and the security measures we have in place. No security system is impenetrable, however, and we cannot 100% guarantee the security of our systems. In the event that any information under our control is compromised as a result of a breach of security, we will promptly take reasonable steps to investigate the situation and take other actions, in accordance with applicable laws and regulations, including, where appropriate, notifying those individuals whose information may have been compromised.
Children. Our Services are not directed to persons under the age of 15. We do not knowingly collect or solicit personally identifiable information from children under the age of 15. If a parent or guardian becomes aware that his or her child has provided us with personal information without their consent, he or she should contact us at [email protected]. If we become aware that a child under the relevant age has provided us with personal information, we will take steps to delete such information.
If you have any questions about this privacy policy please contact us at [email protected], or by phone: +31(0)618819782.
Our Address:
Lodewijk van Deysselhof 9, 4103 WK, Culemborg, the Netherlands